These Curious Thoughts – Let's See What 2moro Brings
Dictionary.com lists "progressive rock," which to me this band at times most resembles as, "a style of rock music…characterized by large scale compositions, often on epic themes in which musicians display instrumental virtuosity. While These Curious Thoughts certainly have epic themes and instrumental virtuosity to spare thanks to Sean Dunlap, Jim Radford and David Biliti, there is something just a bit different.
One of the many things that I find interesting about this band is that for a group who to me, most often calls to mind the Moody Blues and prog in general, their songs tend to be on the short side. Meanwhile, their prog compatriots are playing songs with solos that leave you time to order a pizza, fill out your tax return, start the laundry and answer some nagging correspondence.
This is by no means a criticism of all prog rock. Sometimes I myself like nothing more than to let the band Yes, like Calgon, "take me away." These gentlemen who formed their current band from their prior group Shock Of The Cold know how to get their songs down to business, while still leaving you plenty of layers of prog rock goodness to discover.
Interestingly, the band members send their work to each other via email. Mr. Radford writes the lyrics and sends them to Mr. Dunlop, who composes the music. Their latest work is called Let's See What 2moro Brings, and track one, "The Good Times" opens to the sound of an audience anticipating what's to come, which made me think straight off of Sgt. Pepper. I liked how the song sped up unexpectedly and the harmonies for this reviewer were a big plus (Confession, I am a harmony monster. There isn't much that makes me happier in music unless it involves singing Muppet frogs with ukuleles. We now return to this review already in progress) as was the morse-code like guitar.
"Beautiful Thing Called Life" is my favorite song on the record. For once, I'm not going to try and describe it. I'll just say to listen to it at your earliest opportunity, unless you're driving or in the middle of proposing to someone, in which case you have my permission to wait. My karma tank won't need refilling anytime soon. Seriously, this is a wonderful song, and if you happen to have headphones handy, so much the better.
In my opinion, I found the first half of the record to be much stronger than the second. To me, it seemed to run out of gas a bit toward the end. Their bio says that they are working on putting together older as well as new songs that will be featured on their next record Making Mountains From the Ground.
These Curious Thoughts' ability to mesh so well artistically in spite of the miles and an ocean between them to make a productive and successful band that impresses. I look forward to whatever they have coming next.
Album: Let's See What 2moro Brings
Release Date: July, 2011
Genre(s): Indie/Rock/Adult contemporary/Prog(ish)
Location: London, UK and Detroit, MI
Members: Jamie Radford(UK) and Sean Dunlop(US)
Label: Viaduct Records/Do Not Eat My Records
Website 
Myspace
Facebook
Reverbnation
Twitter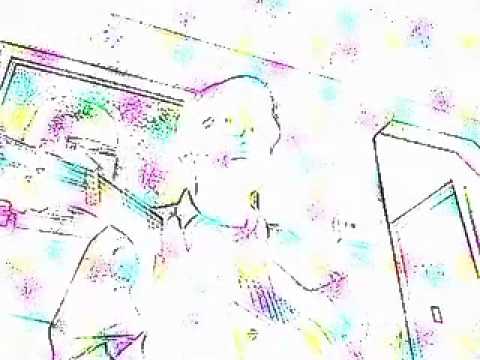 Tweet
3 people are diggin' this.
This entry was posted in
2011
,
3.5/5 Stars
,
Albums & Singles
,
Alternative
,
Artists
,
Detroit
,
Europe
,
Genre
,
Indie Rock
,
July
,
Local
,
London
,
Michigan
,
North America
,
Progressive
,
Rating
,
Release Date
,
Reviews
,
These Curious Thoughts
,
U.K.
,
United States
and tagged
Do Not Eat My Records
,
Jamie Radford
,
Let's See What 2Moro Brings
,
Sean Dunlop
,
These Curious Thoughts
,
Viaduct Records
. Bookmark the
permalink
.