The Lux: Usual Habit
The Lux is a four-piece band comprised of Darren Glynn on vocals (he's also the song writer), Joe Ryan on guitar and vocals, Shawn Rody on bass and vocals, and percussionist Mike Dillon.  Hailing from Philadelphia, these guys have a passion and love for their music that runs deep and it really comes through in their sound. Their 2011 release, Usual Habit, strikes the perfect balance between upbeat catchy songs and mellow rock ballads. A smooth ride from beginning to end, this album is the perfect soundtrack to a weekend road trip with friends or loved ones (preferably a trip to go see them live). So drop the top, or roll down the windows and get ready to ponder life's meanings along with The Lux.
Not being afraid to feature acoustic and electric guitars together in most of their songs gives their sound a more complete feel. Not quite folk, and more than just rock their sound is ever changing and catchy. They use different styles of rock on the album, which keeps it feeling fresh and interesting. Because most of the band members also provide vocals, the harmonies are fantastic as well. "Better Than Her Clothes" is a perfect example of said harmonies. The album's opening track is a strong beginning to a solid album. Listen once and sing along as loud as you can (don't worry no one will judge your singing voice here).
"Bottle In A Bag" is the highlight of the album. Darren Glynn's vocals are perfection, filled with plenty of soul and feeling. From the first words sung:
"I think I had a dream, don't remember how it goes."
With the tambourine shaking in the background, you can feel the excitement that is about to hit your ears.  Head bopping, clapping and dancing will be imminent so don't try and fight it.
Overall Usual Habit is a success from beginning to end. From the tight vocal harmonies, clever lyrics, and catchy grooves it'll be hard to pinpoint just what it is about them that is so darn good. They have a bunch of shows coming up at the end of February and March so if you're in the Philly area go see them and tell them IMR sent you!
Rating: 3.5/5 Stars!!
Album Name: Usual Habit
Date Released: September, 2011
Genre(s): Rock
Location: Philadelphia
Band Members: Darren Glynn – Lead Vocals/Rhythm Guitar, Joe Ryan – Vocals/Lead Guitar, Shawn Rody – Vocals/Bass, Mike Dillon – Drums
Website: http://www.theluxmusic.com/
Facebook: https://www.facebook.com/theluxmusic?sk=info
YouTube: http://www.youtube.com/user/theluxtunes
The below video is for a track from a previous album recorded at World Cafe Live.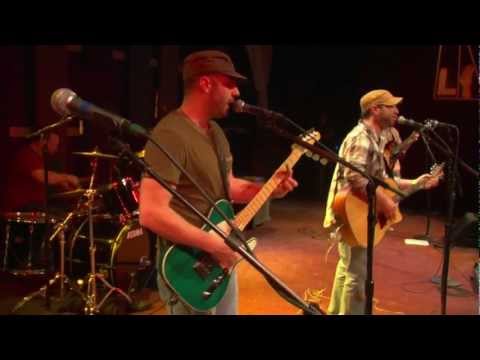 About Kerriann Curtis
I need to be where the music is, it's as simple as that.
Tweet
6 people are diggin' this.
This entry was posted in
2011
,
3.5/5 Stars
,
Albums & Singles
,
Artists
,
Genre
,
Local
,
News
,
North America
,
Pennsylvania
,
Philadelphia
,
Rating
,
Release Date
,
Reviews
,
Rock
,
September
,
The Lux
,
United States
and tagged
Darren Glynn
,
Joe Ryan
,
Mike Dillon
,
Shawn Rody
,
The Lux
,
Usual Habit
. Bookmark the
permalink
.